Fine Art From Found Objects
Richard is a self taught artist. Even though he has never studied art in an academic setting, the private training he has taken has allowed him the freedom and independence to develop his own unique style of art.
He has been involved in some form of artistic pursuit all his life, including award winning Fine Woodworking for many years and a limited form of Assemblage for six years prior to 2007, when he transitioned into making use of the full spectrum of found objects and now has a distinctive approach to Assemblage art, in the form of Painted Assemblage / Object Sculpture, and has continued to received numerous awards in art competitions, including Best Of Show in 2008, 2010 and 2017.
Since 2008 Richard has shared what he has learned about this different art form by teaching workshops in the Southern California area. From 2010 to the present, he has shown his art at several Art Festivals each year.
Richard believes making art from found objects allows his imagination to expand and flourish. He enjoys bringing otherwise unrelated objects together, using paint to unify and transform them into a unique work of art. His art ranges from fanciful and fun to exciting and emotional. His objective is to rouse feelings within the viewer.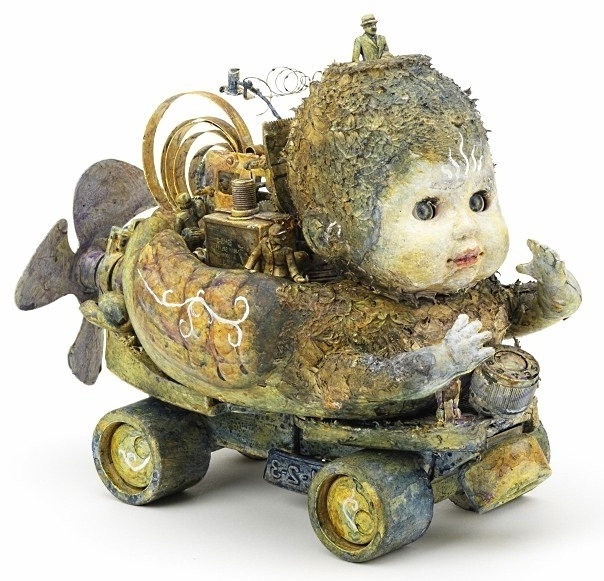 Just Ducky, Mixed Media