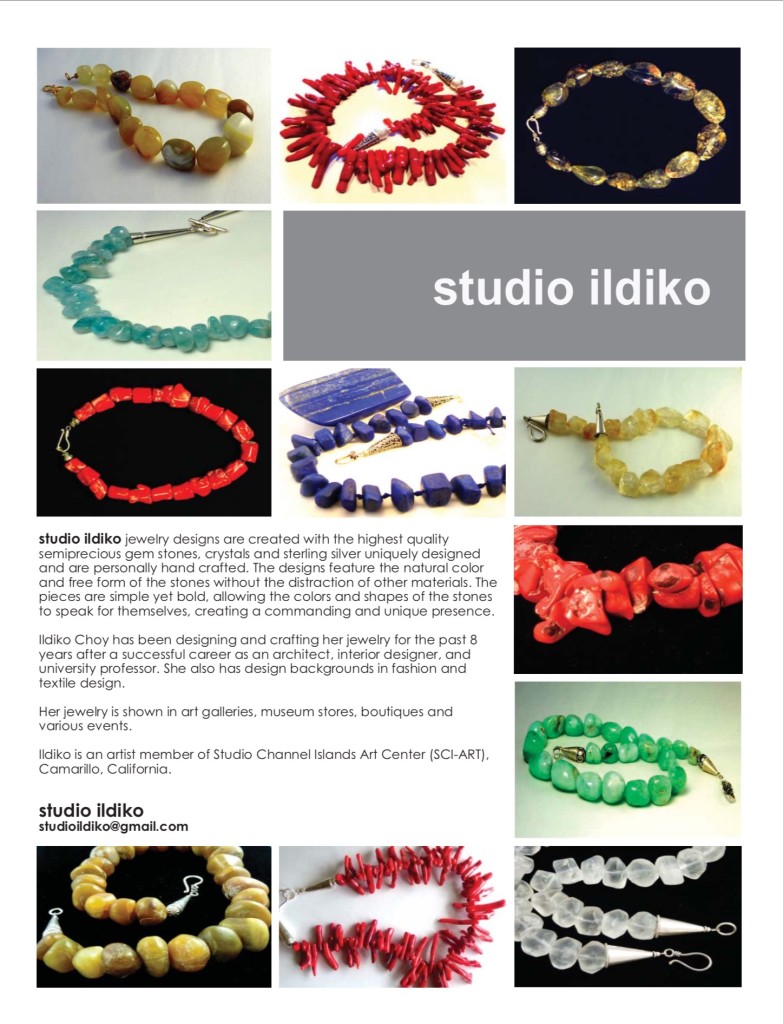 Artist Statement
Studio ildiko jewelry designs include the highest quality semi-precious gem stones, crystals and sterling silver uniquely designed and personally hand crafted.
The designs feature the natural color and free form of the stones without the distraction of other materials. The pieces are simple yet bold, allowing the colors and shapes of the stones to speak for themselves, creating a commanding and unique presence.
Resume
Ildiko choy of studio ildiko has been designing and making jewelry for the past 7 years after a successful architectural career, receiving awards for her work. She was also a professor at CSUN, CSULB and Woodbury University. She applies her various design backgrounds of fashion, textile and interior design to her jewelry designs.
Studio ildiko'
s jewelry has been shown at various events, and sold at the Blackboard Gallery, Studio Channel Islands's Fashion Shows, also at the Santa Barbara Museum of Art, Museum of Ventura County in Ventura, Museum of Agriculture in Santa Paula, The Studio Gallery in Port Hueneme, Heartglass Gallery in Cambria, Magnavino Winery in Oxnard, Treehaus in Los Angeles and several other places.