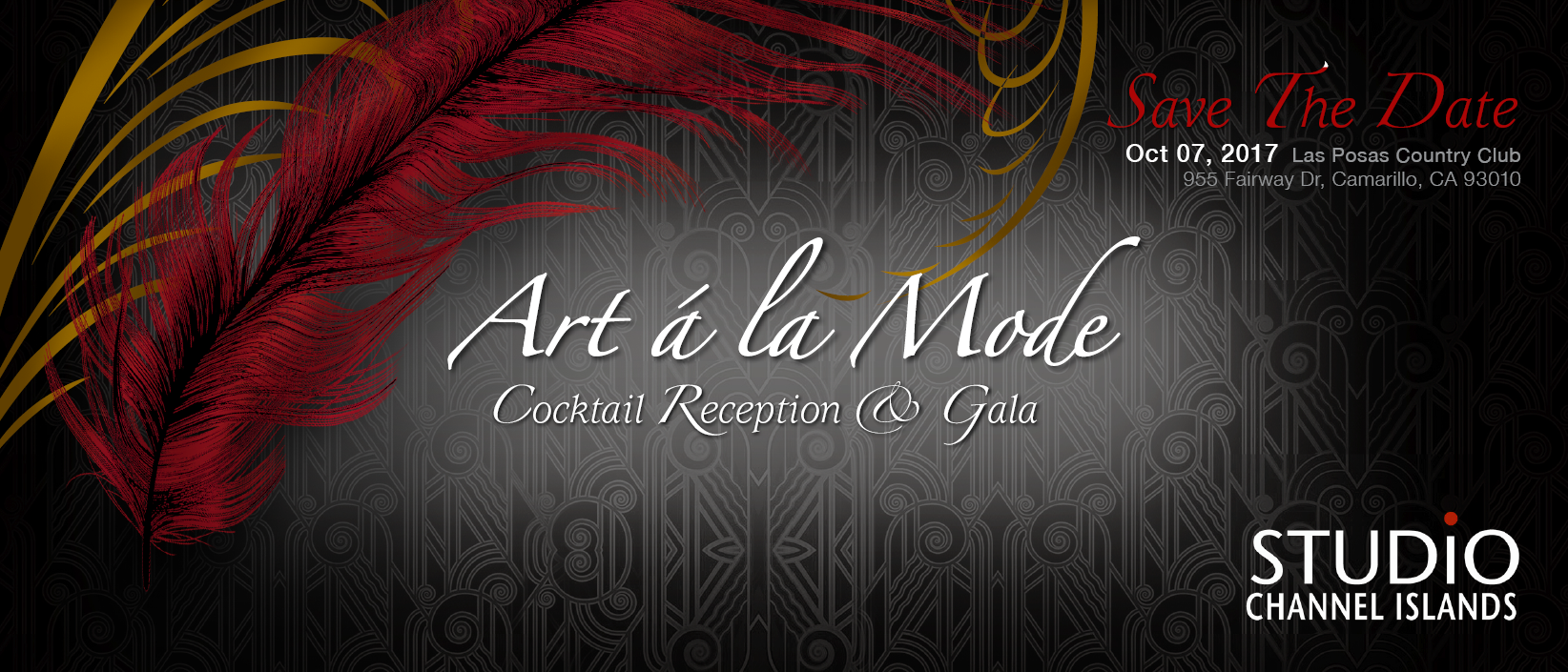 Studio Channel Islands Presents "Art à la Mode"
This year's honoree recipients are:
TOLD Corporation – Medici Award
Honorary co-chairs – Teri Edsall & Joani Halcomb
CAMARILLO, CA – October 7, 2017 – Studio Channel Islands presents its annual Art à la Mode Fundraiser. Chair of the Committee Rae Anne Michael invites you to a "very special event which celebrates the arts community of Ventura. Come enjoy fine wine and great company, dine with friends and raise a toast to TOLD Corporation whose support for Studio Channel Islands is exceptional and thank our honorary co-chairs, Teri and Joani, whose hard work over the last two years has made Art a la Mode the stand out gala event in the county."
Art a la Mode is more than a glamorous evening of gourmet dining, it is an opportunity to see inspiration artists demonstrating their craft and your chance to walk away with an exceptional artwork from our live and silent auctions. This black tie optional event takes place in the sumptuous surroundings of Las Posas Country Club on Saturday, October 7, 2017 at 5:30 p.m. The country club can be found at 955 Fairway Drive, Camarillo, CA 93010.
Studio Channel Islands is a non-profit organization dedicated to promoting and preserving the arts in our community, providing unique and diverse artistic encounters for all ages and extraordinary opportunities for artists. Ongoing programs include Artists-In-Residence open studios, arts education classes, diverse Blackboard Gallery exhibitions, cultural events, festivals, and much more. Proceeds from the Art à la Mode event will benefit Studio Channel Islands art studio, education and outreach community programs.
Tickets are available by contacting the office at 805-383-1368
For tributes to TOLD Corporation and for sponsorship opportunities, contact SCI at ptyas@studiochannelislands.org
Online ticket sales for this event are closed.