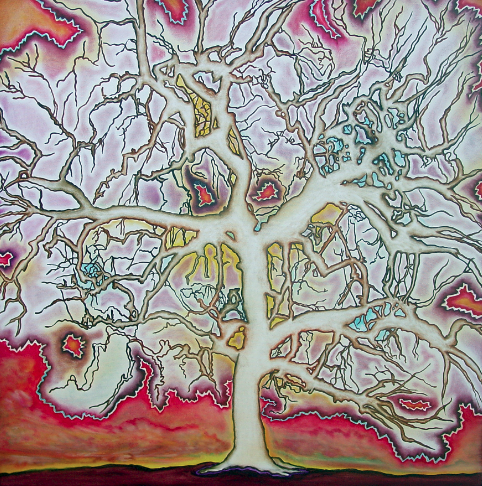 Studio Channel Islands invites you to explore the landscape in which we live through the eyes of seven exceptional artists. LA/LAndscapes: Real and Imagined is a contemporary art exhibition exploring the themes and traditions of landscape painting both north and south of the Mexico/USA border.
Today, nearly half the population of Los Angeles has roots in Latin America and yet the voice of the Latino and Latin American artist is under-represented in our theaters, galleries, and museums. In response to this gap the J. Paul Getty Museum has initiated an extensive collaboration of over 70 cultural organizations from San Diego to Santa Barbara to take a fresh look at the vital and vibrant traditions in Latin American art and the exciting contemporary artists making work today.
LA/LAndscapes: Real and Imagined is Studio Channel Islands' response to this project and the beginning of a larger program of exhibitions that explore the connections within our community and celebrate the diverse perspectives of the people who share this land.
LA/LAndscapes: Real and Imagined includes work by three extraordinary artists from Mexico; José Castelao, Porfirio Guiterrez, and Manuela Generali, and two outstanding artists from California; Linda Vallejo, and Fernanda Uski. During the LA/LAndscapes exhibition Studio Channel Islands will also present two exhibitions of photography; first a series of portraits of the people and landscapes of Mexico by John C. Lewis and second a series of studies of Ventura's field workers by Antonio Juarez. Lewis' portraits of Mexico capture the beauty and subtlety of the national landscape and its people. Juarez's work combines photographs of the fieldworkers of Ventura framed within reclaimed pallets, providing a direct point of contact with the people who labor unnoticed alongside the freeways.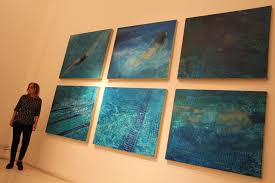 Castelao states that "art is life itself;" and his artwork beautifully captures the life around him, whether that be harmonious tones and structures of the land itself or the vibrant face of a young woman. After an extensive fine art education Castelao spent a further nine years studying under the Zen Master Venerable Samu Sunim. He now is the head of the Zen Buddhist Temple in Mexico City, and continues to draw, paint, and observe the life that surrounds him.
Manuela Generali settled in Mexico in 1978 after almost a decade of touring the world as a war correspondent. Generali's work is neither purely figurative nor altogether abstract but rather indeterminate, the result is a hybrid full of rich fragments of infinity. She seeks to reach the limits and explores the ultimate possibilities of figuration while also using the stylistic contributions of abstraction. Guillermo Samperio described her work is an "endless task of redefining the landscape, the fauna, the cities, renouncing and declaring impossible to detail our reality with reasonably definite silhouettes. Your thought is directed to the unreachable, to which we feel overwhelming by its strength: the chaos of the universe as a supreme hidden order. " Linda Vallejo is a Mexican-American artist known for painting, sculpture, and ceramics. Her work often addresses her ethnic identity within the context of American art and popular culture and makes sharp political points. Her landscapes are rooted in representational technique though she employs surrealism to create a sense of a dream-like state. Vallejo has a strong connection with the land; "I don't believe a healthy human culture can be sustained by destroying nature. We need to integrate our relationship with nature as we have done so readily with machines and war. There are responsibilities that accompany life, both in art and in the natural world."-Linda Vallejo

Fernanda Uski uses her artwork as a method to visualize the invisible natural occurrences happening around us. She described her work as; "processes, I think of the practice of drawing as a meditative process in itself. Making use of the stratification of translucent materials, my work starts with the drawing of landscape images or natural motifs, erasing and incorporating repetitive gestures, with which I try to construct images of things that we do not perceive directly and that are happening distributed in time and space, such as geological movements, radiation or climate change."
Porfirio Gutierrez is a Mexican artist and champion of the traditional weaving practice of the Teotitlan del Valle, Oaxaca. He comes from a long line of traditional Zapotec weavers and advocates the use of natural dyes, in which his sister Juana specializes. These natural dyes are made from the land which surrounds the family home in Oaxaca, such as cochineal, tree moss, pomegranate, Mexican tarragon and indigo.
LA/LAndscapes: Education Program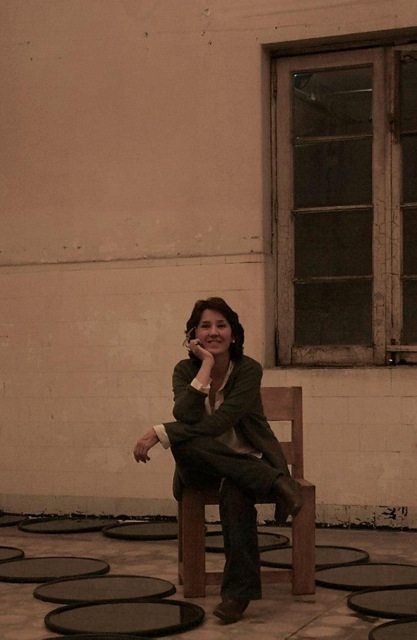 Studio Channel Islands is delighted to welcome Professor Begoña Zorrilla as teaching artist-in-residence during LA/ LAndscapes and Assistant Professor Bill Kelley Jr. as our special guest speaker. The LA/LAndscapes education program includes two stand creative workshops and dynamic two lectures.
Thursday, October 26 at 10am to 2pm Frida Kahlo 'Vive la Vida'
Friday, October 27 at 10an to 2pm Remedios Varo 'The Asteroid Huntress'
These exciting workshops combine an informal lecture on technique and the significance of the artist's work with a workshop to create a personal response, guided by master teacher Begoña Zorrilla. The courses are designed for adults wishing to develop their own artistic abilities and knowledge about influential Mexican artists.
Cost for Workshops is $150 which includes materials
Saturday, October 28 at 1pm (English) & 4pm (Spanish) 'The Truth about the Virgin of Guadalupe'
The mystery of the cloak of Juan Diego Cuauhlatoatzin is a central part of the story of the founding of modern Mexico. Did the Virgin Mary appear before a 58 year-old indigenous 'Chichimecan' and was her image cast upon his cloak in the miracle of Guadalupe? This lecture will draw upon recent scholarly work to explore the cultural significance of the pictographic symbols on the cloak and explain how they were interpreted by the two confronting cultures at the moment of the birth of Mexico.
Sunday, October 29th at 4pm 'Mapping new Terrains, Contemporary Arts Practice in Mexico: SEFT & Dignicraft'
Bill Kelley Jr. will talk about his work as curator and lead researcher of Talking to Action: Art, Pedagogy and Activism in the Americas a research, exhibition, and publication platform examining community-based art practices at Otis College of Art as part of The Getty's Pacific Standard Time: LA/LA initiative. Kelley will talk about two case-studies that take on new ways of mapping our terrain.
SEFT: Sonda de Exploración Ferroviaria Tripulada (SEFT) is a playfully futuristic vehicle used to explore disused railroads in order to map the history of capital development throughout Mexico. The artist-designed vehicle was created by Ivan Puig and Andres Padilla Domene (Mexico City, Mexico).
Dignicraft: a long term project which charts the work of Purépecha crafts people who have migrated from their ancestral homeland, the island of Janitzio in Michoacán, and currently reside in Rosarito, Baja California. The project reflects upon the migratory experience through the collaborative act of making and selling piñatas.
Begoña Zorilla completed and taught Visual Education and Painting workshops at the National Autonomous University of Mexico, where she achieved both a B.A and Master of Fine Art. She teaches the Diploma in Abstract Painting at the Univerisidad Iberomericana, where she was awarded Professor of Academic Excellence. Bill Kelley, Jr. holds a Ph.D. in Art History, Theory and Criticism from the University of California at San Diego (UCSD) and a Masters in Colonial Art Studies from the University of New Mexico, Albuquerque (UNM). He currently holds the position of Assistant Professor of Latin American and Latino art history at California State University Bakersfield (CSUB).
Online ticket sales for this event are closed.