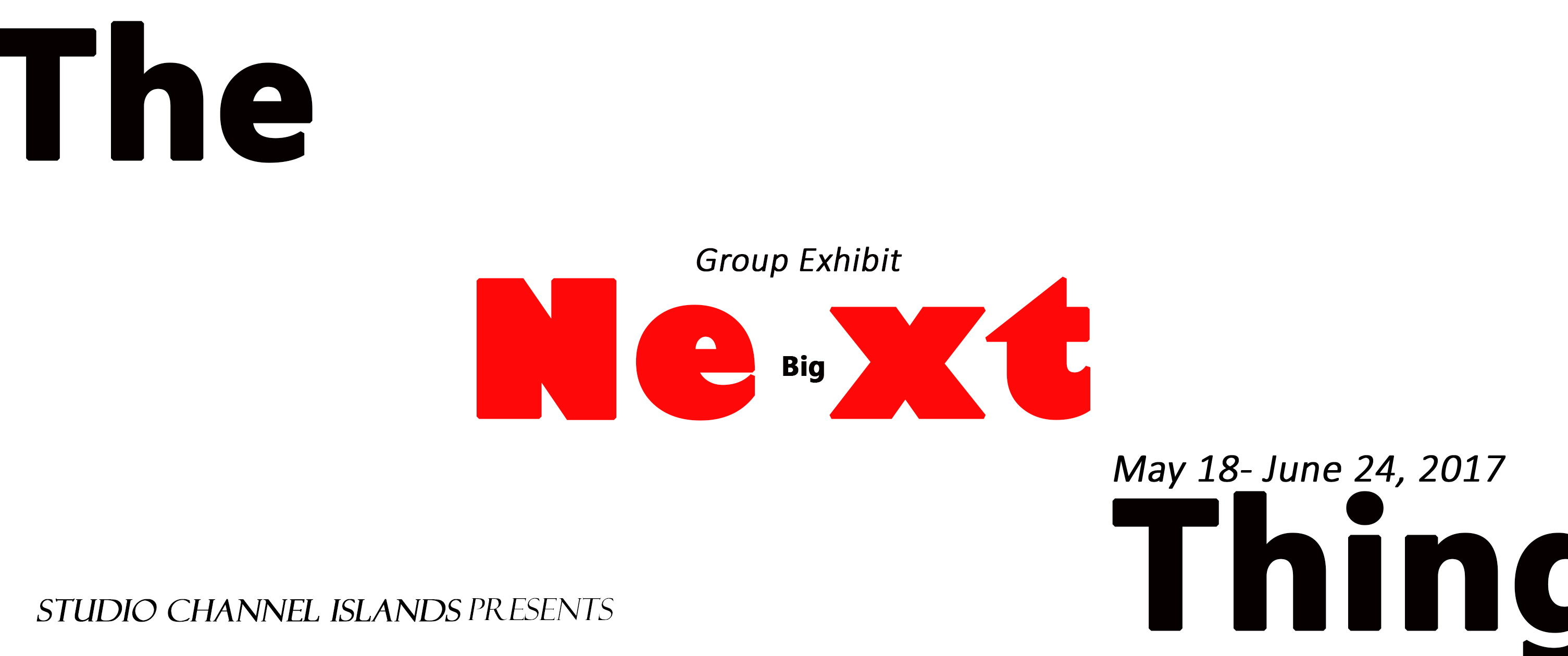 May 18 – June 24, 2017
May 20, 4-6 pm. Opening reception
June 17 | 1:30pm
Panel Discussion: Art and the Healing Environment
A panel of experts from across the arts and health sector discuss
the role creativity can play in promoting well-being.
Artists are continuously challenging their own boundaries and excavating their unique discoveries. Studio Channel Islands invites you to enter your most recent break-through pieces, the ones that have led you to the horizon of your work's next evolution! All media and styles are welcome.
Participating artists
Jeffrey Sully, Sydelle Foreman, Tom Leedy
Donald Matheson, Joanie Landau, David Isakson, David Henningsen,
Jordan Poe, Melanie Roschko, Sarah Karp Brown, Jim Zver,
Susan Hazard, Trina Merry, Diane Staver, Theresa Devine
Lana Blades, Charles Karp, Scott Eddington, Perry Cooksey,
Bronwen Hazlett, Dan LaVigne, Barb Skoog, Roxie Ray,
Carolyn Schlam, Stephanie Holznecht, Ghislaine Fremaux,
Brenda Welsh, Jesse Eric Schmidt, Lois Freeman-Fox, Daggi Wallace
Nicholas Hullibarger, Charles Magallanes, Marion Wood, Nathalie Tierce.
Thomas Lasley, Patricia Post, Tom Post, & Karen Wysopal
JUROR: Tish Greenwood, Executive Director, California Museum of Art Thousand Oaks (CMATO) is dedicated to creating cultural spaces where ideas are shared, and people connect. With the support of the City of Thousand Oaks, CMATO is the new neighbor of the Thousand Oaks Civic Arts Plaza and is in the distinct position to realize its goal of establishing an enduring arts institution that will bring civic pride to the Conejo Valley Region. Tish's professional experience includes positions at the J. Paul Getty Museum, photo l.a. And ArtSlant. Her experience working for the National Endowment for the Arts spurred her recent curatorial project Mass Appeal: The Art of Corita Kent. Tish shares her connoisseurship expertise with artists and collectors through her private advisory firm. Tish received her BA in Art History from John Cabot University, Rome, Italy and her MA in Museum Studies and Contemporary Art from Georgetown University and Sotheby's Institute of Art-New York.