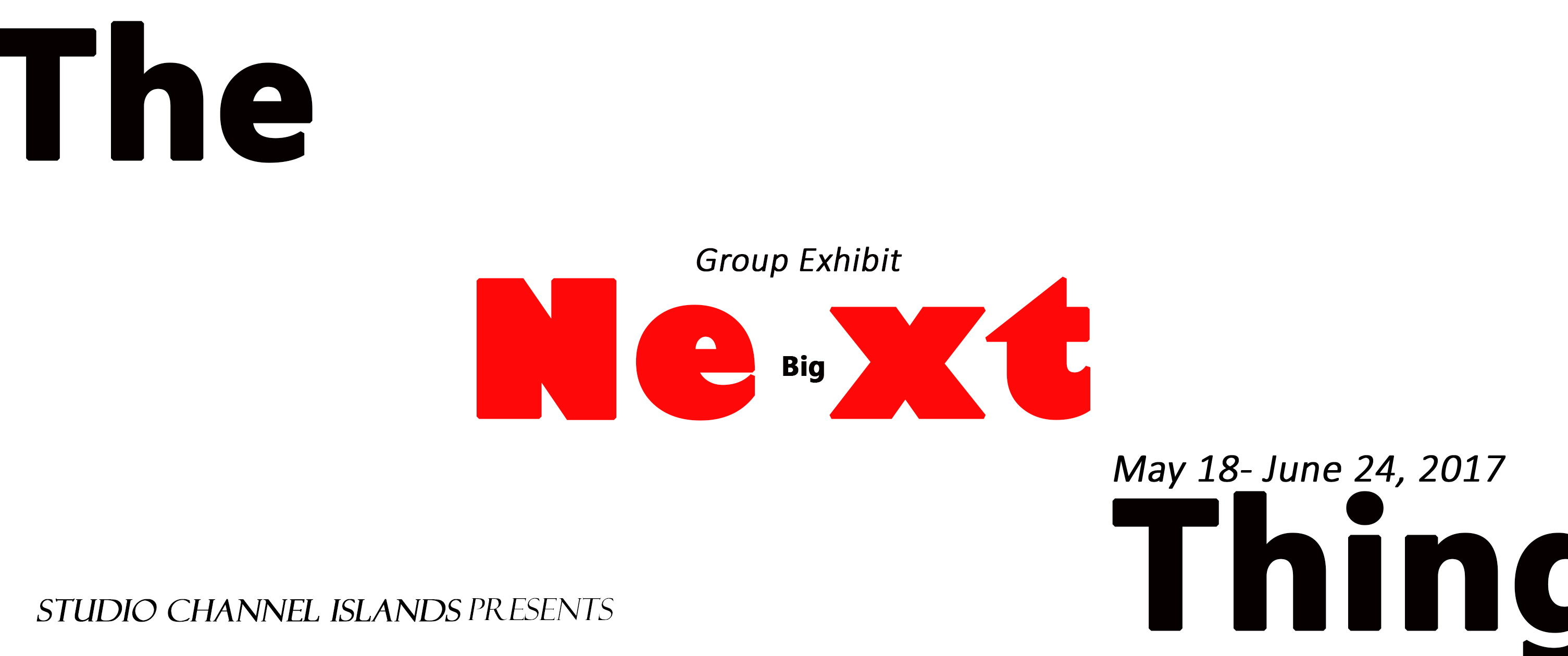 May 18 – June 24, 2017
May 20, 4-6 pm. Opening reception
June 17 | 1:30pm
Panel Discussion: Art and the Healing Environment
A panel of experts from across the arts and health sector discuss
the role creativity can play in promoting well-being.
Artists who are interested in applying Click HERE
THE NEXT BIG THING 2017
Deadline April 14th, 2017
Application fee: non-members $47, members $37 with coupon code
PROSPECTUS
Artists are continuously challenging their own boundaries and excavating their unique discoveries. Studio Channel Islands invites you to enter your most recent break-through pieces, the ones that have led you to the horizon of your work's next evolution! All media and styles are welcome.
CATEGORIES ACCEPTED
2D/3D – This exhibition accepts video, film, performance, sound, installation art. All submissions must be the artist's original work. All equipment must be provided by the artist.
JUROR
To be announced
AWARDS
The Juror's Awards three works
Cash Prizes:
1st Place $500
2nd Place $200
3rd Place $100
IMPORTANT DATES (SUMMARY)
EXHIBITION DATES May 18- June 24, 2017
OPENING RECEPTION May 20, 2017 – 4 PM – 6 PM

March 15th Call for Artist Open
April 14th Submission Deadline – Call Closed
April 21st Artist Notification Date
May 12th Receive Date for Shipping
May 13th 11am-3pm or May 15 9am-5pm Artwork Drop-off
May 17th Show Opens:
May 20th Artist Reception 4pm – 6pm, Winners announced at 4pm
June 24th Show Closes
June 24th Pick up day 2-3pm or June 27th 9am-5pm