Triangulation
Opens January 2nd | Closes January 27th
Artist Talk – January 18th at 6pm
An exciting show comprising three award winning artist members; Joe Cibere, Avery Falkner and Blossom Friel.
Joe Cibere's watercolors are exceptionally fine works, capturing light and movement with almost effortless brush strokes. "If you paint everything you're painting nothing," says Cibere. "Find that one idea that expresses your vision, conveying mood and emotion."
Avery Falkner's bold abstract works begin with a leap of faith onto the blank canvas. His works are filled with energy and freewheeling gesture. "Actions are met with intuitive reactions," says Falkner, "a paint-loaded brush or linear marks made with charcoal." Falkner describes his work as a journey into unexpected territory, reordering chaos into balance while holding onto the tension which creates energy."
Blossom Friel's work is based on beings, both living and imagined. Her work is abstract and yet figurative. The theme for her selection is 'reach out for your dreams,' and comprises a series of human figures made from wood and painted with abstract textures, patterns and designs.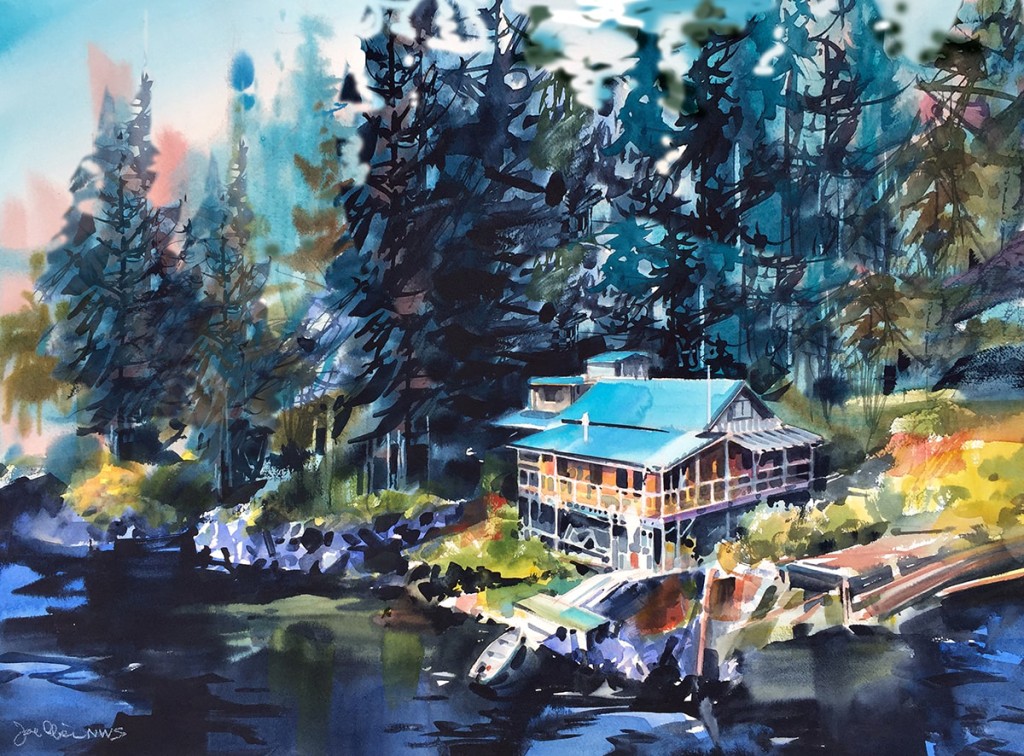 Joe Cibere, 'Port Protection'