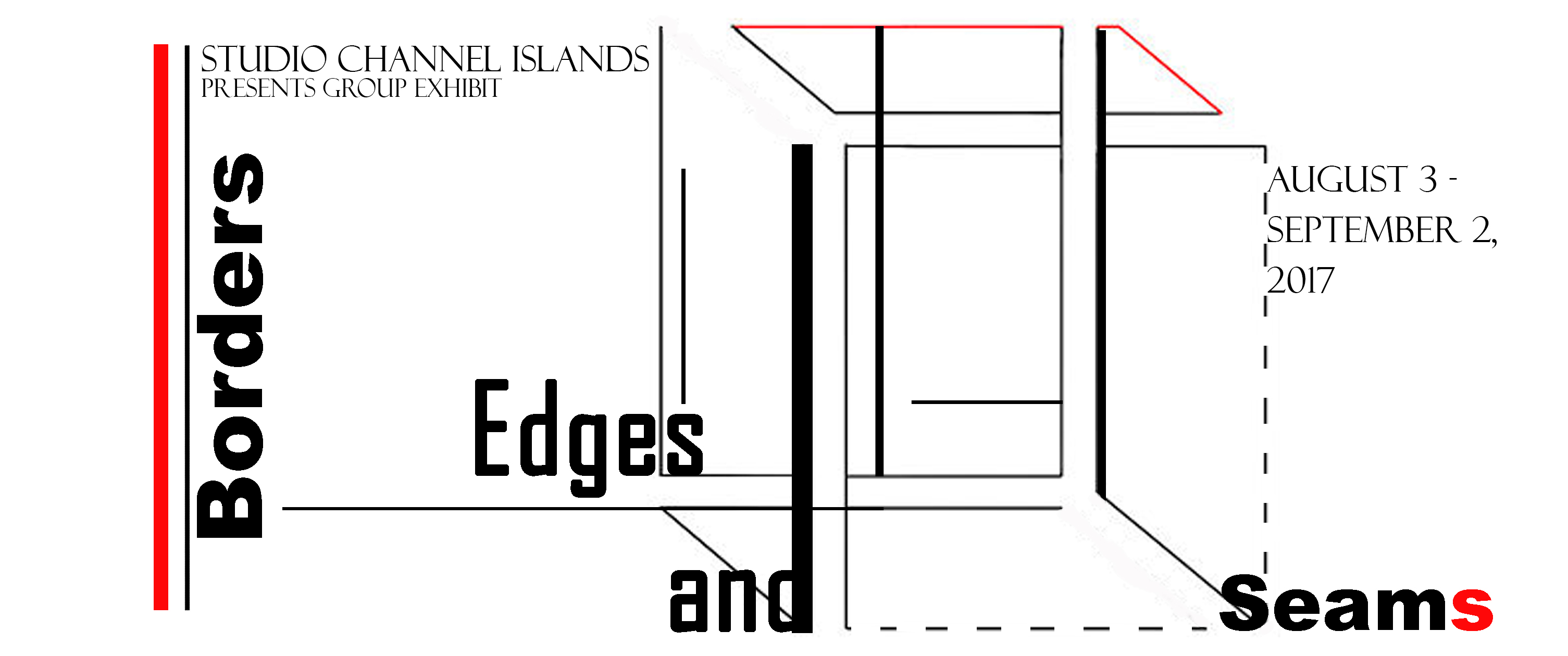 Interested artists apply here
Borders, Edges & Seams
EXHIBITION DATES: August 3, 2017– September 2, 2017.
Deadline July 7, 2017
Application fee: non-members $45, members $35 with code Studio Channel Islands invites all art forms. This can be interpreted through performance, video, sound, sculpture, and/or visual artistic expression.
PROSPECTUS
Life's interesting tidbits can often be found hidden in the seams, lurking at edges or shut out by the borders. Submit work that roots out these important, moving or amusing ideas!
CATEGORIES ACCEPTED
2D/3D/Video/Film/Performance/Installation
This exhibition does accept video, film, performance art, installation and works requiring an external electrical source. However, artists are required to provide all of their own equipment to show the art piece; this included motors, computers, iPad, extension cords, projectors, headphones etc.
All submissions must be the artist's original work, for sale and never hung before in the Blackboard Gallery.
JUROR: To be announced
AWARDS
The Juror's Awards three works
Cash Prizes: 1st Place $500, 2nd Place $200 & 3rd Place $100
IMPORTANT DATES (SUMMARY)
Call for Artist Open: June 2, 2017
Deadline: July 7, 2017– Call Closed
Artist Notification Date: July 18, 2017
Artwork Drop Off is Tuesday, August 1st, 2017. 9-5pm
Latest Receive Date for Shipping: Tuesday, August 1st, 2017
Reception: August 5, 2017. 4 PM – 6 PM
Show Closes: September 2, 2017
Pick up day: September 5, 2017 9-5pm
Artists who are shipping artwork are required to provide a return label.